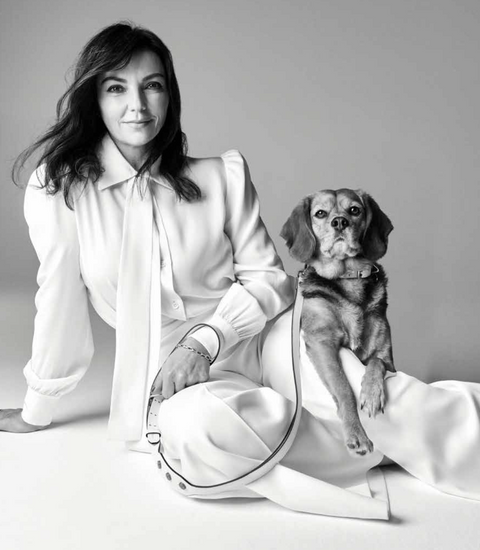 MEET OUR FOUNDER - THEANIMALS™
THEANIMALS™ Founder Jo Goldman with her Beaglier Rosie. Rosie wears Classique Collar and Classique Lead in blanc.

THEANIMALS™ was founded by Sydney based fashion executive Jo Goldman who saw an opportunity to create a fashion brand that gives pet owners the opportunity to share their personal style with their beloved dogs and cats. The brand brings together Jo's passions for fashion and design trends, the environment, and of course animals.
Jo says "THEANIMALS™ is a first-to-market species-fluid fashion brand, challenging the rules that have traditionally divided animals and their humans. THEANIMALS™ is for people who love fashion and great design and want to share their personal style with their much- loved pets".
Reflecting on her 25+ year career in the fashion industry, Jo became increasingly aware of the ways in which fashion manufacturing and corporate behaviours can detrimentally impact the order of natural world. Taking a brief sabbatical during the 2020 covid 19 lockdown she considered the mutually beneficial relationships that humans have with their pets and other animals. This intuition of the human/animal bond led to the creation of THEANIMALS™.
Industry bible Ragtrader recognised Jo as one of the most influential leaders in the Australian apparel industry. Jo is an advocate for diversity, inclusion and empowerment for women in business. She sits on a number of advisory boards and provides mentoring to aspiring leaders and fashion brands.